Clay, Wood, & Leather Earrings!
Designed & handmade in San Antonio, Texas!
Proud to be a Woman Owned Small Business!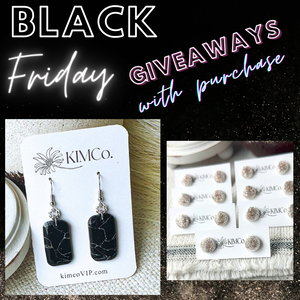 Free Earrings with Purchase
ALL orders on Friday, Nov. 24 will receive a FREE pair of Sparkle Stud Earrings!
All orders of $30 or more will receive a FREE pair of Black Earrings AND Sparkle Stud Earrings!
FREE earrings will automatically be added to your order!
Shop all earrings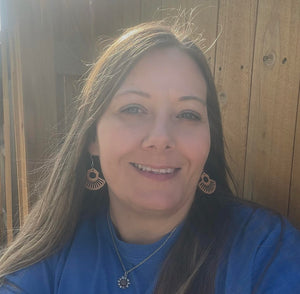 Meet The Earring Artist...
I am Kim, the earring artist for Corium Designs! I handcraft every pair of earrings that you purchase. What I personally love about clay, wood, and leather earrings is the variety of subtle neutral tones, bold pops of colors, and many different patterns and textures. I also love that they are soft in texture & extremely lightweight that you will forget you are wearing them! They are so versatile that they can be worn with just about anything. I always use high quality stainless steel, nickel-free earring hooks so they are comfortable for sensitive ears. I offer a variety of classic & unique shapes, seasonal colors, unique textures, multiple sizes, and a variety of tones to complement your individual look! Don't be afraid to try something new! Designing & making the earrings is what I love to do & I sincerely hope you see and feel the thoughtfulness behind each pair of earrings that I create.
Shop All Collections